The purpose of National Day for Truth and Reconciliation, also known as Orange Shirt Day, is to raise awareness of the Indian boarding school system that still affects American Indians and their communities. Observed on September 30, this day serves as a reminder of the resilience and strength of American Indian communities and the need to protect and support their youngest members.
Orange Shirt Day is a day to reflect on past traumas and come together to build a bright future for all American Indian youth.
In the 19th century, Indian residential schools, once called American Indian boarding schools, were established. The schools were developed as an assimilation model to teach Indian children Euro-American ways. With the government's support, American Indian children were forcibly removed from their homes and families. Placed in residential schools, children were forced to forget their culture, including their language, customs, music, and traditions.
While Orange Shirt Day originated in Canada, the United States also observes the day. The global impact of this day is growing. Canadian Phyllis Jack Webstad created and inspired Orange Shirt Day in 2013. This movement stems from her first day at a boarding school. When she was just six, someone took away Phyllis's new orange shirt upon her arrival at a residential school. This shirt had been special to Phyllis, as her grandmother had given it to her as a gift. This act left her feeling invisible and worthless, affecting how she lived much of her life.
This year, Big Spirit, in collaboration with the National Native American Boarding School Healing Coalition, created a one-of-a-kind design and produced apparel that will be worn at events across the country to bring further awareness of this past injustice. The graphic design team worked with design elements from the artwork of American Indian artist Marlena Myles to create the unique design.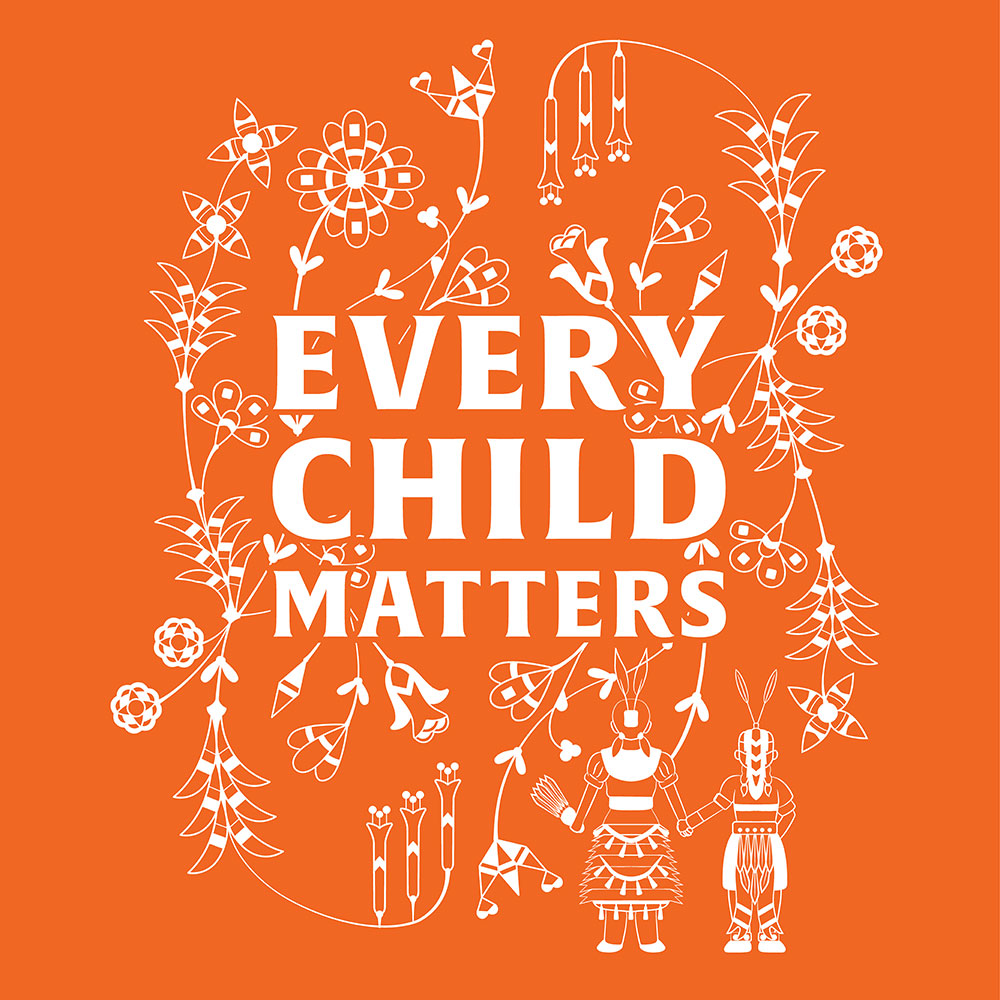 Big Spirit recognizes and supports the importance of this day. American Indian children have the right to know and celebrate their cultural heritage, learn their history accurately, and be empowered in a diverse society.
Join the movement and remember to wear your orange shirt September 30.
To learn more about the work of the National Native American Boarding School Healing Coalition, visit their website.