In any successful organization, some unsung heroes work tirelessly behind the scenes, ensuring everything runs smoothly. At Big Spirit, our behind-the-scenes expert is Jen Patterson, our Administrative Customer Support Specialist. With a diverse background and a passion for making a difference, Jen plays a pivotal role in our commitment to helping our clients develop and execute their marketing vision with integrity, creativity, and collaboration.
A wealth of experience in various roles has marked Jen's journey to Big Spirit. She was obviously the perfect fit to collaborate with Shanne and other team members to create an excellent client experience from start to finish. Her past work experience as a travel planner, a sourcing manager at a major banking company, and a buyer for a significant airline gave her the skills to do this job well.
What initially drew Jen to apply for her job was the opportunity to support American Indian entities, non-profits, and small businesses through the work Big Spirit accomplishes for clients. She also saw the position as an opportunity to try something new and stretch her professional capabilities by forcing herself out of her comfort zone.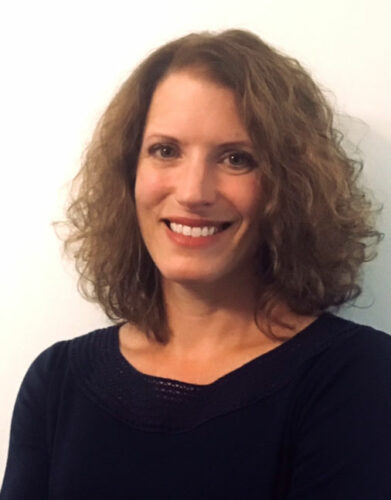 Jen has enthusiasm for the positive and mission-driven atmosphere fostered by CEO Shanne Soulier. She appreciates the respect and energy Shanne brings to every project and the genuine celebration of clients' successes.
She also values the openness to new ideas at Big Spirit. Having worked primarily for large corporations in the past, she finds it refreshing to work for a company that actively seeks feedback and embraces change.
It's clear that Jen knows the importance of customer focus and ensuring clients feel seen, heard, and acknowledged. This commitment to clients has been a hallmark of her career in banking, airlines, and travel planning.
Beyond her professional accomplishments, Jen is deeply committed to giving back to her community. She has volunteered with organizations that invest in children's education, well-being, and potential. She serves on the Board of Directors and Treasurer for Edina Education Fund. She's also a coach for the non-profit Girls on the Run.
We are so pleased to have Jen at Big Spirit. Our mission is to foster prosperity, build awareness, promote culture, and contribute to our client's success by helping clarify their vision and find their marketing spirit through innovative promotional products. She not only supports our mission but works to build it.
Jen is an invaluable member of the Big Spirit team, combining her rich background, dedication to community service, and commitment to customer satisfaction to make a meaningful impact on our clients' success. We're proud to have her on our team and look forward to the positive contributions she'll continue to make.