Client
Estenda | Digital Health Solutions
What They Do
Estenda is a certified software development and consulting company focused on advancing the science and technology of Digital Health.
Project & Deliverables
Strategic Marketing Plan & Implementation
Roles
Tracy Stanhoff, President & Creative Director of ADPRO
Shanne Soulier, CEO of Big Spirit LLC
Develop a practical approach to connect with Native American health care clinics and providers across the United States where their vision equipment is needed by creating a Marketing Action Plan and providing Consulting Services.
In support of a contract to conduct the Indian Health Service (IHS), Joslin Vision Network, Tele-Retina (IHS/JVN-TR) program. Estenda had a challenge connecting with their target market and needed a plan to improve their efforts to get their equipment into more clients.
Big Spirit was chosen for this project because of a previous partnership with ADPRO, another Native American marketing firm. In that partnership, our agencies had a combined experience and knowledge of marketing in Native American health care across the United States.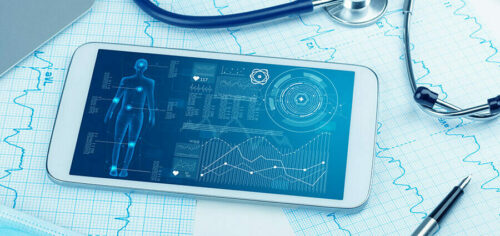 Process
Initial Meeting | Schedule time with the client to understand their needs and objectives.
Proposal | Review existing marketing programs and results as well as a thorough examination of prospective sites for HIS/JVN-TR program deployment. From there create a customized proposal that fits the clients needs.
Create Strategic Marketing Plan | Development of a comprehensive Marketing Action Plan in an outline format with detailed budget and marketing initiatives for implementation.
Final Deliverables

SWOT Analysis
Defined Target Market & Marketing Channels
Third-Party Partnerships
Calendar & Budget for Outreach Events
Identification of Speaking Opportunities
Communications & Media Platforms Strategy
Marketing Program Implementation Timeline
KPI Goals & Tracking
Defined Brand System
Final Strategic Marketing Plan
The Outcome
Big Spirit created a concise marketing plan that was focused on Native American health care, clear, and goal-oriented. This allowed the client to feel more confident with an actionable strategy that they started implementing right away.
Furthermore, they were so pleased with the plan we provided that they hired us for continued ongoing consulting support and phase 2 development and design of marketing collateral they can use to execute their plan.